1-needle, Needle-feed, Lockstitch Machine
---
DLN-5410N
DLN-5410N-7(with automatic thread trimmer)

| | |
| --- | --- |
| | With its needle feed mechanism, the machine supports the operator, promotes efficiency in production, and upgrades the quality of finished products. |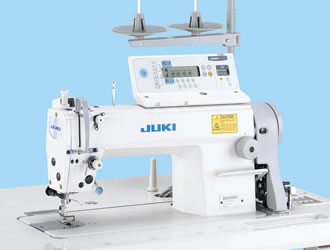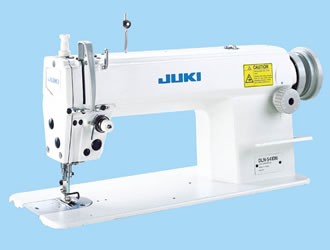 DLN-5410N-7-WB / CP-160A DLN-5410N
*Sure thread trimming mechanism. The moving knife has been designed so that it can be easily replaced, thus facilitating machine maintenance.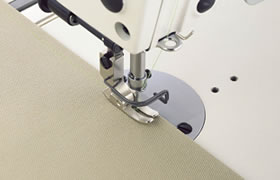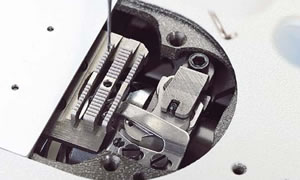 *Sewing mechanism that demonstrates outstanding responsiveness to materials to be sewn.
The machine head has been redesigned to improve the performance of each component. Thanks to the machine's low-tension sewing capability and the adjustment function for the needle feed amount (±15%), uneven material feeding and puckering rarely occur, thus enhancing the machine's ability to respond to any change in the material to be sewn.
The optimally balanced design of the machine head and the stronger frame structure significantly reduce machine vibration and noise while the machine is being operated.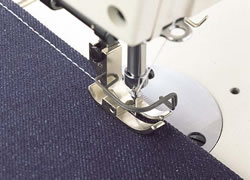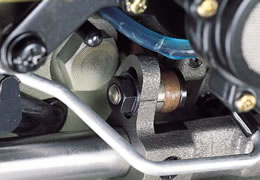 *Higher lift of the presser foot.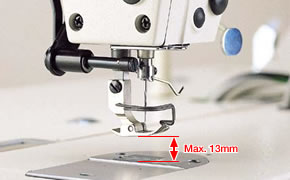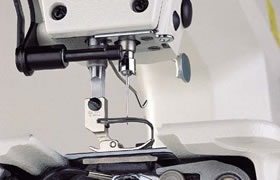 This machine is equipped with various devices that reduce the operator's fatigue and allow the operator to easily operate the machine.
These devices include the following: The foot pedal needs only light pressure to be operated. The presser foot can be lifted as high as 13mm.
The shape of the machine arm has been designed to allow the operator to handle any material with ease.

*Durability and reliability of the machine are improved
The DLN-5410N series is designed to reinforce the feed components, lubrication components, and frame, and to seal hermetically the needle bar frame.
As a result, durability and reliability of the machine are improved and economical efficiency will be remarkably enhanced.

Click here to go back

| Home Page | Contact Us For Price