The GG0328-1 features an adjustable top feed walking foot and bottom feed mechanism for sewing heavier than normal standard fabrics such as canvas, plastics, webbing, leather, synthetics and tarpaulins. The Highlead GG0328-1 utilizes a large capacity rotating hook capable for a wide range of sewing threads. It is also equipped with a parallel vertical needle bar motion for strong striking power and a semi automatic lubrication system.
It has the capability to be used as a zig zag machine and a straight stitch machine. It features convenient reverse feeding and easy adjustment of zig zag width (up to 10 mm) and zig zag length (up to 5 mm). It is also widely used on medium heavy weight products such as shoes, soft cases, bags, slippers, canvas goods, leather products, furniture and other similar items.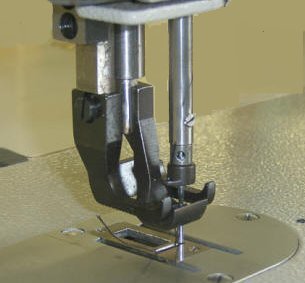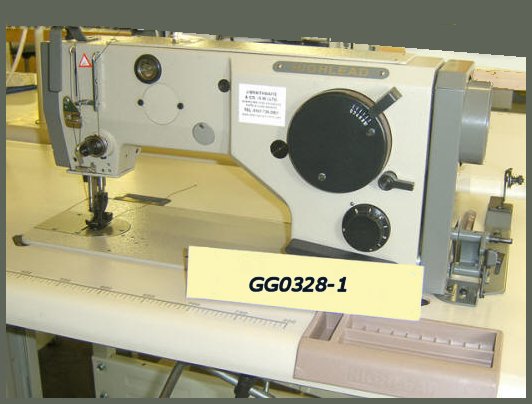 Max sewing speed: 1800rpm
Stitch length: 0-5mm
Zigzag width 0-10mm

Needle bar stroke: 36mm
Take up stroke: 82mm
Presser foot lift by hand: 7mm
Presser foot lift by foot: 13mm
Needle size: 134-35 size 100 to 140


Phone; 845- 627-8873
Fax 845-627-6949
.