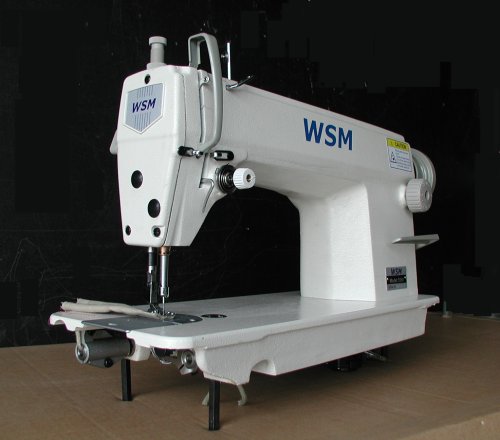 Max Sewing Speed: 5500 Stitches Per Minuet
Stitch Length: 0-5mm
Presser Foot Lift by Hand: 5mm
Presser Foot Lift by Knee: 13mm
Lubrication: Automatic Pump Type

Single Needle, Lockstitch Machine
Used by fashion companies, clothing manufacturers, tailors, schools, and in the
home.

Full Line of Parts Available

Now in stock!
Contact us for special introductory price.
Uses Needle System: DBx1 or 16x257 (Sizes #9 to #20)
Machine Bed Size: 7" wide x 18-7/8" long

Uses Formica-Plywood Table top (size 48" x 20"), Heavy Duty Adjustable Legs, 1/2 HP motor 110 volt, or Servo Motor Style Includes Sewing Draw, V Belt, Table Mount Sewing Light, extra bobbins, extra needles, belt guard, oil and more.
Also available Legs with Locking Casters, contact us for details.


Phone; 845- 627-8873
Fax 845-627-6949